There comes a time when a patient just NEEDS to talk with someone, for information, comfort, support and for encouragement. The Interstitial Cystitis Network provides wellness coaching for patients and/or family members who are seeking additional information about IC.
Why Would You Need Help?
There are many reasons. For instance, you might consider wellness coaching:
If you are struggling to find a medical care provider or aren't sure if you should be working with a urologist, gynecologist, primary care.
If you doubt your diagnosis and/or aren't sure if your symptoms relate to IC.
If you need some guidance on how IC is diagnosed, testing methods, how to prepare for examinations.
If you aren't sure what your treatment options are. (Hint! It depends  upon your subtype!)
If you are not responding to treatment.
If you have exhausted your treatment options.
If you are struggling with chronic pain.
If you can't figure out why you are struggling with IC flares and/or can't get out of a flare.
If you aren't sure what you can eat without irritating your bladder?
If you feel alone and isolated.
If you've never talked with another IC patient and think you are the only one!
If you are struggling with family members and/or friends.
If you are worried about your ability to work.
If you are unable to be intimate due to pain or that pelvic pain is effecting your relationship.
We take these questions and more every single day from patients in need. If you are looking for a soft, warm place to land with people who not only understand IC and how it can impact your life, you have come to the right place!
ICN coaching sessions are for informational purposes only.  They do NOT provide personal medical advice, nor are they intended to be a substitute for professional medical advice, care or counseling services. As educators, our goal is to help you become an advocate for your medical care. We strongly encourage you to gather information from multiple sources, to explore pros and cons of various strategies and, most of all, have good discussions with your personal medical care team about your choices and plans.
How Do You Work With a Coach?
Coaching is done via phone or Skype. We do most of our coaching between noon and 10PM Pacific Standard time though we can certainly meet earlier and later for people in different time zones. Yes, we've even done coaching at 1AM our time to work with patents in Australia or New Zealand.
Newly Diagnosed Orientation
Designed for newly diagnosed patients, the ICN is proud to offer personal coaching for patients struggling with interstitial cystitis, chronic pelvic pain and its related conditions. You'll receive the best books on IC, as well as the opportunity to speak, in depth, with to most experienced IC coach in the country, ICN President Jill Osborne. She'll offer insight on current diagnostic methods and the six step treatment protocol provided by the AUA. She'll help you prepare for your physician appointments and track your treatments. She'll also help you learn how to prevent and/or manage IC flares. This  includes:
Book – IC Solution, Ending Female Pelvic Pain, Ending Male Pelvic Pain or Heal Pelvic Pain (TBD during 1st coaching)
ICN Guide to Managing IC Flares 
ICN Guide to the IC Diet 
One 60 minute coaching session at the beginning of the coaching period
Three followup 15 minute sessions to take your questions, help you prepare for appointments, discuss therapies, manage flares, diet questions and so forth.
How to Order Coaching
You can order coaching services on-line or, spur of the moment, give us a call at 800-928-7496 (ext 3). We might be able to do your coaching on the spot. You will be asked to pay after your session is complete. Order On-Line Here! 
About Our Coaches
Jill Osborne MA
Jill Osborne MA is the Founder and President of the Interstitial Cystitis Network. A patient and support group leader for the 25 years, Jill knows the struggles that a newly diagnosed and veteran patients struggle with. In addition to her groundbreaking live support group meetings and video series on IC currently on YouTube, she has appeared on both national and regional TV and radio shows representing the IC community. She has served as co-author of several medical journal articles on IC and, of course, is the editor and publisher of the IC Network and IC Optimist magazine.
Jill has an MA in Psychology, a BA in Pharmacology and an AS in Chemistry. In 1988, she was selected as a Presidential Fellow.  She is happy to take questions on the new IC subtypes, how a diagnosis of IC is made, current treatments options, how to work with your care providers, preventing flares, managing pain, relationships, family struggles and intimacy. She has a special interest in working men struggling with IC, patients struggling with family members and working with the parents of children with IC.
Julie Beyer RD
Julie Beyer RD is a trailblazer in the IC movement. She was the first registered dietitian to explore, indepth, the role of diet and IC. A patient herself, she frequently speaks at patient events and at medical conferences around the USA about the role of diet modification for patients struggling with bladder disorders.
If you're worried about whether you're eating a balanced diet, her reading materials are ideal. She is the author of two popular IC and diet books Confident Choices: A Cookbook for IC and OAB and Confident Choices: Customizing the IC Diet that are ideal for patients who want a simple, clear presentation of the IC diet. Her latest project is a new book for dietitians Interstitial Cystitis: A Guide For Nutrition Educators. Julie is happy to work with you one on one at your convenience, either by phone or within the class room.
Heather Howard MBA PhD ACS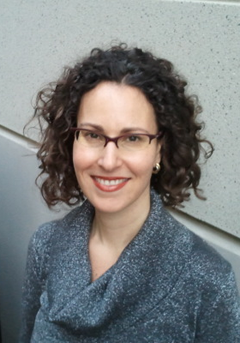 Heather Howard MBA, PhD  is a sexologist who provides sex education, sex counseling and workshops for individuals, couples, groups, therapists and health care professionals in the San Francisco Bay Area and in the global community. She is a board certified clinical sexologist in private practice and an associate professor of clinical sexology at The Institute for Advanced Study of Human Sexuality (IASHS) in San Francisco. She is also a workshop facilitator, researcher, speaker and consultant on women's sexuality, and a designer of pleasure tools and devices.  She received her BA from the University of California at Berkeley (1993), her MBA from New York University's Stern School of Business (1995), and her PhD in human sexuality from the Institute for Advanced Study of Human Sexuality (IASHS) (2008). She also earned certificates in sex education and clinical sexology from IASHS and is board certified by the American College of Sexologists (ACS) .